LR-4A Arm Kit
SKU# 5210944
Optional Arm Kit / Fits LR10000, LR-60 and LR-60P
---
Easy-to-use optional arm kit attaches to BendPak low-rise lift models LR10000, LR-60 and LR-60P.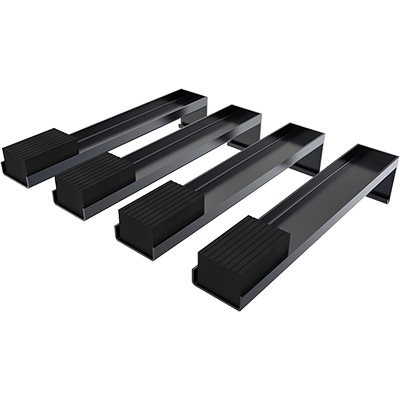 Extend Low-Rise Lift Reach with this Arm Kit
Finding difficult-to-reach lifting points has never been easier! Increase your low-rise lifting capabilities with the LR-4A optional Arm Kit. Designed to fit BendPak low-rise lift models LR10000, LR-60 and LR-60P, these specialty arm adapters extend the pad reach of each ramp.
The LR-4A arm attaches easily to the low-rise lift ramp so you can reach contact points that might be closer together on your frame. The easy-slide design allows the LR-4A to move along the ramp rail giving you the power to position the lifting arm anywhere under your vehicle.
This low-profile arm kit comes complete with four lift arms, and four polyurethane rubber blocks. The rubber blocks are designed to grip the frame of your vehicle, holding it firmly in place. They are also designed to withstand heavy use, giving you the freedom to safely lift vehicles of any size. With the Arm Kit in place, your scissor lift has the versatility to reach the lifting points of the most difficult cars in your shop, and the power and durability to do it safely.
Features
Fits models LR10000, LR-60 and LR-60P
Increases pad width of the ramps
Easy to install and use
LR-4A Arm Kit Specifications
Shipping Weight
51 kg (111 lbs.)