A Study in Lift Design
State-of-the-Art Manufacturing Facility
Common sense tells you that a product is only as good as where it comes from. If you buy an auto lift made in a cheap factory on cheap machines, you're going to get exactly what you paid for: a cheap car ​lift. The real problem here is that we aren't talking about some toy in a kid's hamburger to-go bag. Car ​lifts represent a significant investment of your time, money and trust. If your lift manufacturer doesn't respect that investment by making the exact same commitment, then you're probably looking in the wrong place.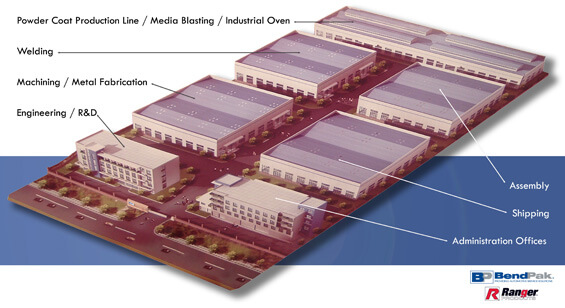 BendPak recognizes that the manufacturing process is our moment of maximum influence. We refuse to adopt a "keep our fingers crossed" approach to this business. When we ship a unit, we KNOW that the product that left our warehouse was the best it could be. That's why we demand nothing short of the very best in facilities and machinery. After all, you can't claim to make state-of-the-art equipment without a state-of-the-art factory.
In 2006, BendPak opened a brand new 300,000 sq. ft. facility designed for maximum efficiency and safety. To this day it employs the best steel fabrication machinery from around the world.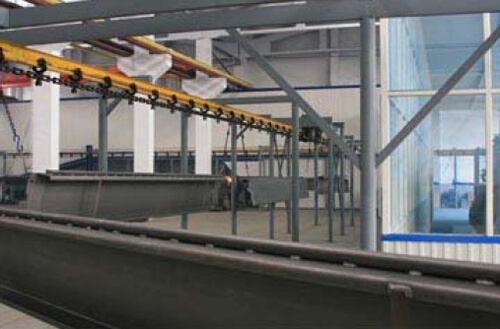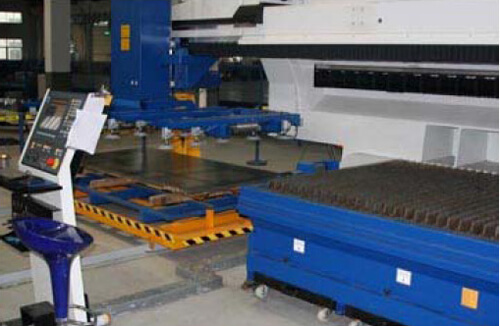 Innovative BendPak manufacturing processes are centralized; they deliver cutting-edge technology and unprecedented quality control. All of BendPak's manufacturing facilities are efficient, with state‐of‐the‐art processes to serve our customers' needs in the most cost‐effective ways possible. Companies that want to be competitive in an increasingly global marketplace must have a global presence and outlook. BendPak continually looks for opportunities to strengthen our existing presence in the global arena and strives to set world‐class standards in everything we do.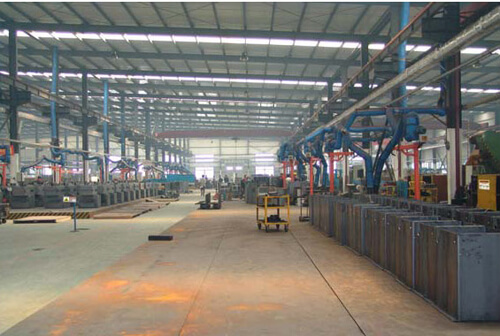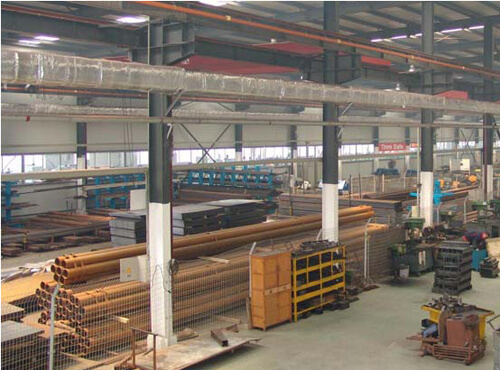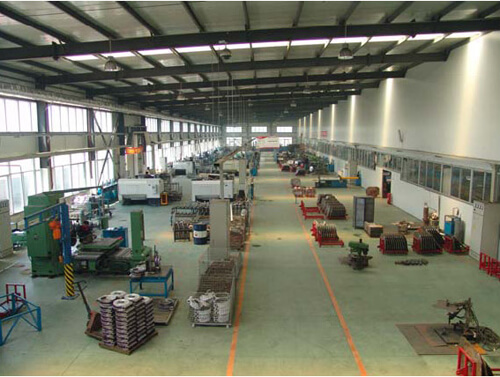 Our multi‐department manufacturing complex has allowed us to add machinery and employees, giving us the opportunity to triple the amount of daily production. All BendPak employees are well-skilled and Q.C. trained, and they must follow strict guidelines as outlined by ISO‐9001. Every day, more than 700 employees around the world dedicate themselves to putting our core values into action. Safety is first—it's our company's top priority, followed closely by environmental responsibility, focus on cost, quality, customer service and accountability for all departments. These principles guide our highly skilled workforce toward BendPak's unified vision. Without our core values, BendPak would never be the world‐class industry leader it is today.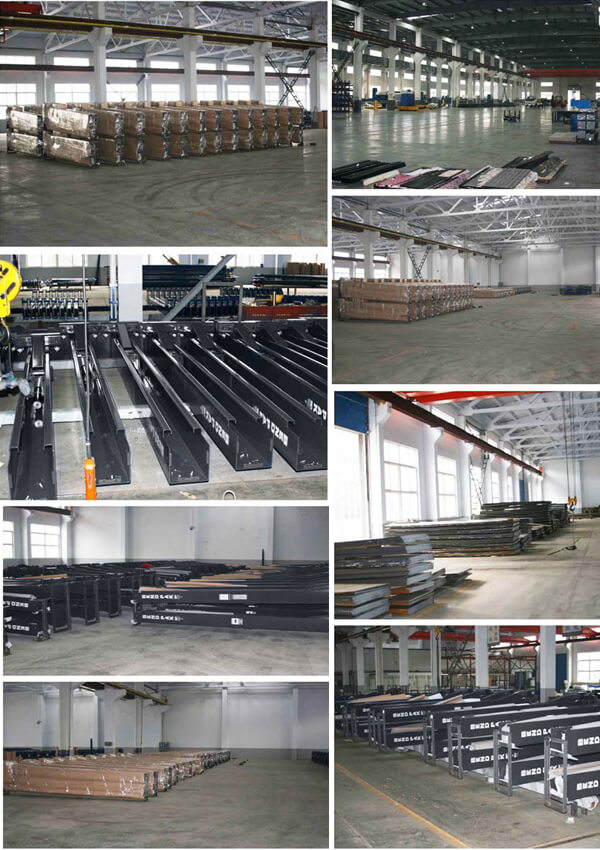 Priding itself on being a leader in both process and product technology, BendPak has three research and development facilities dedicated to advancing the boundaries of vehicle and parking lift technologies. BendPak's research and development divisions are the catalyst for innovation. Our R&D personnel are best equipped to properly explore and expand opportunities to deliver superior products to consumers.
BendPak follows stringent quality control measures at every level of manufacturing, facilitating smooth and efficient production at every stage. We blend ultra-modern machines with an exceptionally trained workforce. That enables us to deliver safe, well‐built products made from the best materials. All of our manufacturing facilities employ state‐of‐the‐art metallurgy equipment, such as Tensile Testing Machines, Impact Testing Machines, Metal Hardness Testers, Brinell Hardness Testers, Rockwell Superficial Hardness Testers and Vickers Hardness Testers to ensure all materials meet or exceed worldwide standards.