Tire Iron
SKU# 5400110
Tire Iron / Tire Changer Bead Lifting Tool
---
The R76ATR is an advanced tilt-tower tire changer that performs masterfully on a wide variety of wheels, including OEM and performance tire and wheel configurations that allow operators to match turntable rotational speed and torque with varied tire and wheel combinations.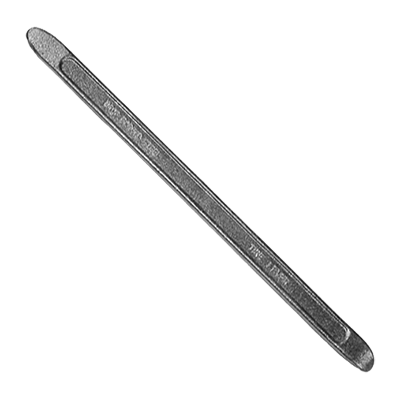 Tire Iron for Simple, Determined Bead Breaking
Tire technicians should have every tool at their disposal in order to get the most out of their tire changers. A good tire iron is an essential addition to your wheel service accessories, and Ranger provides storage space in the tire changer itself to hold your tire irons. Sometimes stubborn beads need a little elbow grease during mounting and demounting, so it never hurts to have this rugged tire iron in your shop.
Features
Standard tubeless t​ire iron
Cold-forged steel
Sold individually
May be used on changers
Bead breaker
Tire Iron Specifications