Motorcycle-ATV Tool Head
SKU# 5327457
Motorcycle-ATV / Tire Changer Steel Tool Head
---
Ranger's motorcycle tool head is made for motorcycle wheels with hubs up to 9.5" wide.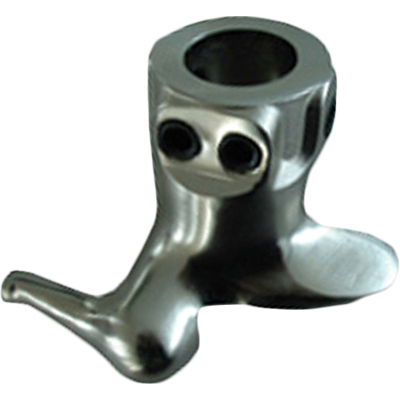 Perfect Tool Head for Motorcycles and ATVs
The Ranger motorcycle tool head accommodates wheels with hub assemblies up to 9.5" wide. Installs quickly on all Ranger wheel balancers with a 36 mm shaft and is designed to balance wheels with a center-hole diameter from 5/8" to 1.25". The kit comes with universal wheel clamp, shaft, centering cones, spacers and spin-on nut.
Features
2-3/8" diameter, high-yield, seamless steel tubing.
4-Bar welded-steel construction.
Gradual upper-arched mandrel bent tube design yields maximum space and is engineered to withstand and contain wheel and tire projectiles under extreme tire ruptures preventing potential injuries or deaths.
Solid-steel welded-steel base.
Four tubular steel base frame supports keeps cage elevated off the floor to prevent rust and corrosion.
Full-width angle-iron wheel cradle.
Motorcycle-ATV Tool Head Specifications
Max. Tire Width
16" (406 mm)
Max. Tire Diameter
47" (1,194 mm)