6000AK Arm Kit
SKU# 5210045
6000AK Arm Kit Fits: P-9000 and P-9000F
---
Easy-to-use optional arm kit fits BendPak's P-9000 and P-9000F low-rise car lift.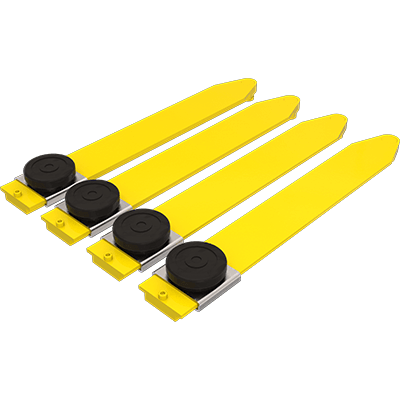 Heavier-Duty Low-Rise Lift Arm Kit
Increase your low-rise lifting capabilities with the 6000AK arm kit. Designed to fit BendPak's P-9000LT and P-9000LTF low-rise pit lift, these ​4,082-kg. adapters extend the reach of the lift's runways. They're ideal for light trucks and vans, especially ones in heavier weight classes. The kit includes full sets of arms and rubber blocks.
Features
Fits P9000 and P9000F pit lift
Increases pad width of the ramps
Easy to install and use
6000AK Arm Kit Specifications